Your new windows are designed to last between 30 and 100 years, depending on your chosen material. Still, in all cases, it would not be unusual for well-maintained windows to have a life expectancy far beyond the suggested times above. In order to achieve the maximum life expectancy, appropriate cleaning must be maintained. This may be something you only undertake monthly or every 4 to 5 months, or you may choose to hire a professional window cleaner; however, it is a key factor of maintenance in order to keep your windows functioning properly.
Both the interior and exterior of your windows need to be cleaned to ensure that they continue to function correctly. Window cleaning solutions are available, and we do recommend glass cleaner. Still, for the frames, a simple solution of diluted light detergent, such as washing up liquid, will be ideal for removing grime and dirt from the profiles. Make sure to read our handy guide to find out the best ways to clean your windows.
Insulating Windows are your local professional and reliable home improvement experts. In addition to installation, we offer a fantastic repair and aftercare service. If you would like to find out more about window aftercare, please get in touch with us.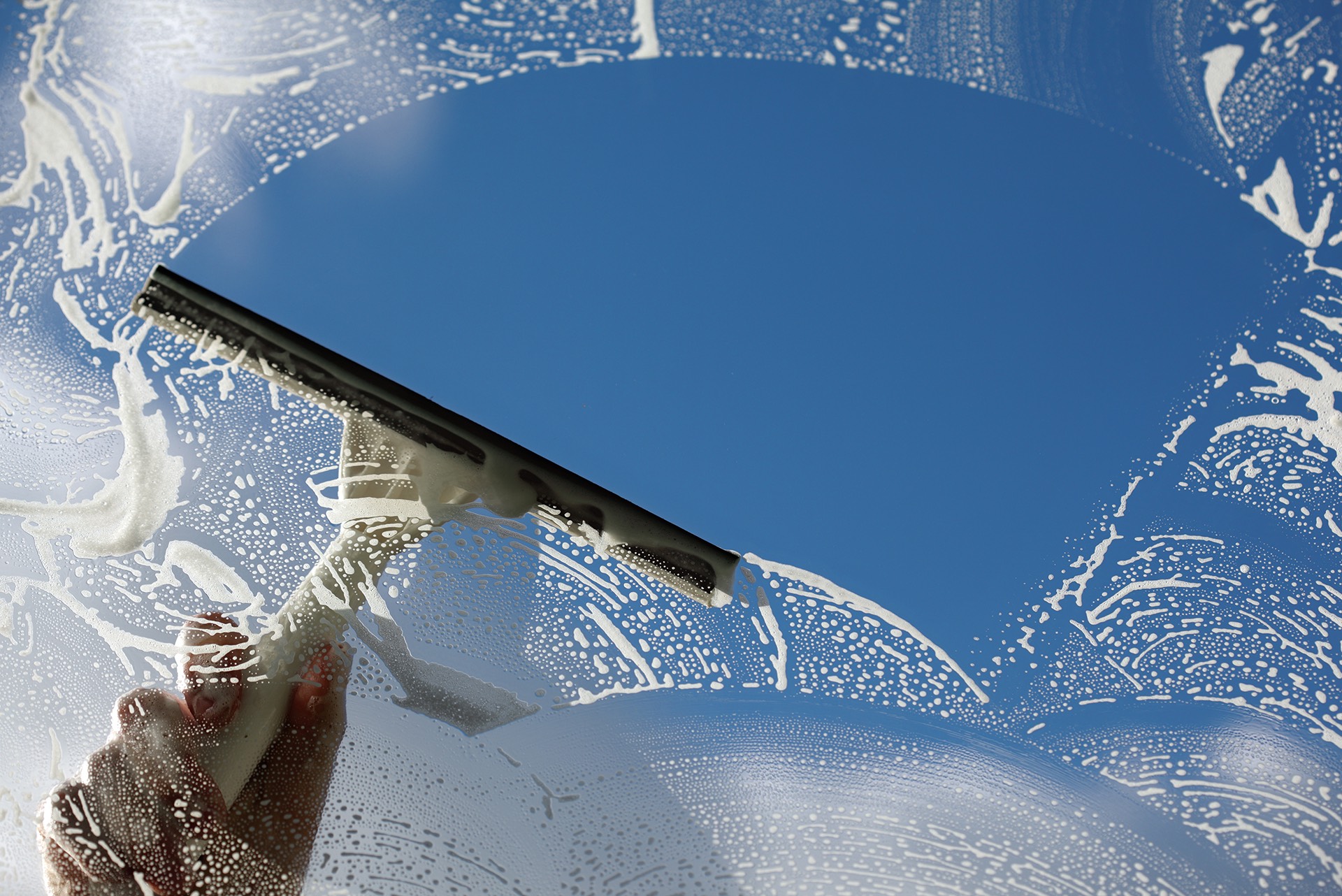 Cleaning the Frame
When cleaning the frame, all you will need is warm soapy water and a damp cloth. Naturally, when cleaning the internal frames, make sure you open the windows so that the excess water does not enter your property. However, a damp cloth should be enough to remove any internal dirt.
We recommend that you use only a small amount of washing up liquid, heavily diluted, for cleaning the frames.
Streak-Free Windows
Before you start cleaning the actual glass, we advise that you remove any jewellery and watches to avoid scratches on the pane itself. Ensure you find the correct window cleaning solution, which normally states that it is specifically formulated for cleaning mirrors and glass.
Window vacuum cleaners or squeegees are also great options for avoiding streaks, and they can also be used to clean other areas of your home. If you are unsure about cleaning your windows yourself, you can hire a local window cleaner to come on a monthly or quarterly basis. Most window cleaners now have ladder-free mobile cleaning systems that are unintrusive and very effective.
Window Hinges
Make sure that you use the right products when cleaning your window hinges. We recommend that you use a silicone-based solution, for example, WD40, for keeping your hinges clear of dirt and dust. This should be done at least twice a year, and it is vital for window maintenance.
WD40 will help to protect your window hinges from the weather and prevent them from warping, rusting, or corroding. More importantly, it prevents the build-up of dirt and dust in the hinge tracks, which, unattended to, would cause the windows to start pushing out, creating gaps and draughts in the seals and gaskets. Cleaning the hinges also helps to lubricate them so that there will be less risk of them becoming stuck.
Water Drainage
When cleaning your windows, you will want to make sure that an effective water drainage system is in place. This is especially important when cleaning the inside of your windows. You will need to ensure that the window is open and dry any water left.
Some windows have a drainage system, so it may be worth checking that it is working correctly. It is worth asking your window installer to check the features of your windows to see if they have a drainage system in place.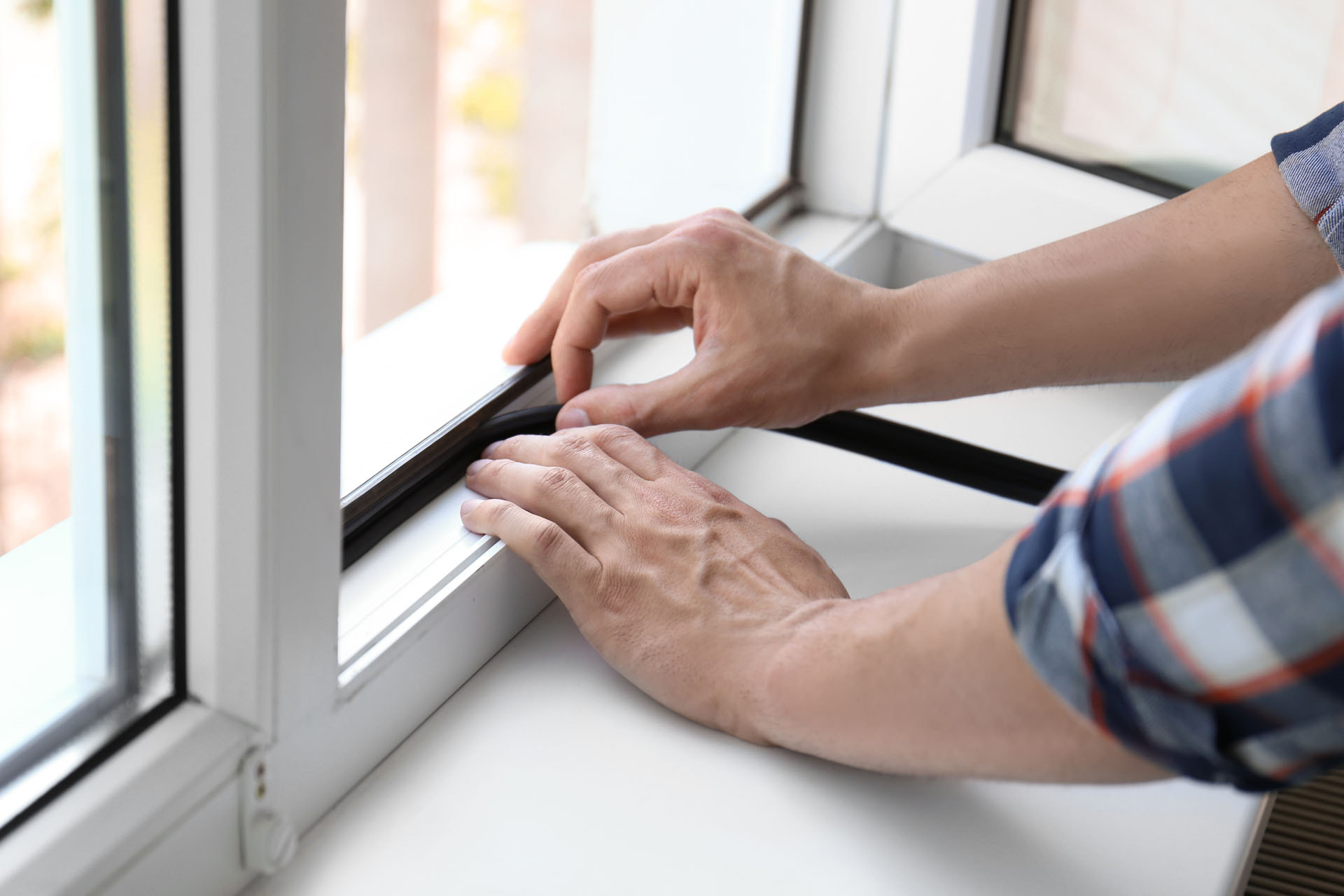 Our Top Tips
There are some things that you will want to avoid when cleaning your windows. We strongly advise that you do not use an abrasive or solvent-based cleaner because this will affect the finish of your windows.
If you find that the gaskets or any other part of the window move when you clean it, do not worry. Most of the time, they can simply be pushed back in place. If you find it hard to push them back in place, get in touch, and we will be happy to help.
If you find that there is a scratch on the glass, a rubbing compound can be purchased, which can help remove the scratch. There are various products available so that homeowners can care for their windows without having to pay for costly replacements.
Need A Repair?
If you require a repairs service, please complete our form, and a member of our team will get back to you as soon as possible. In the meantime, please take a look at our handy aftercare page.
If you don't require a repair and simply have questions about window aftercare, please do not hesitate to get in touch. Use our online contact form, and we will get back to you as soon as possible. We offer a professional and reliable service, and we will provide you with our expert advice. If you prefer to speak with someone directly, give us a ring on 01442 230 376.