A lot has happened at Insulating Windows since my last post. Not least of which has been our achievement of PAS2030 approval.
PAS2030 is a strict quality standard that most (nearly all) window and door installation companies have failed to achieve. There is only a handful of us in the industry that can make this claim, and it is a badge that we will wear with the utmost pride.
Other than PAS2030, we have also been endorsed by Trustmark, the only quality endorsement backed by the UK Government.
We also continue to carry other endorsements from The Guild of Master Craftsmen, Which? Trusted Traders, Hertfordshire County Council and Checkatrade. We are also proud to be members of Certass, who, in our view, are the most progressive standards agency in our industry.
Pride is something that I have instilled in all of my staff – on both the fitting side and the administration side of the business. Quite simply, if my staff are not proud of our company and the products that we offer, they will not fit into our team. That is why our project managers have such enthusiasm for our products and how they are installed. Of course, they want you to buy from us, but they want you to buy from us because they know that they are selling the best products in the industry.
We believe we have found the best products to suit any budget. Yes, we have some products that cost a lot of money, and they really are the crème de la crème of the industry. Still, we also have some fantastic products at much lower prices that will give the homeowner a look that they want for their property with the best quality products in that price bracket. Do we have an answer to everybody's home improvement needs? Yes, I think we do.
It's not always easy to know that you are buying from the 'right' company. Here are a few tips from an industry insider (Me!).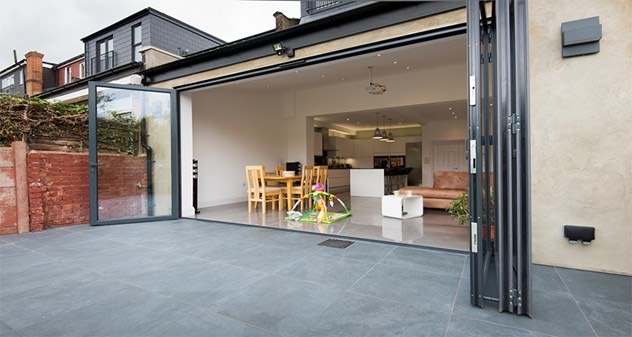 What are the main points to check when buying home improvements? It's a minefield out there… 
What Are The People Like?
Do you feel comfortable with the representatives of the company? Are they professional? Be suspicious until you are sure. Unfortunately, there are many deceptive sales tactics employed by sales personnel in our industry. Some companies selling the poorest quality products in the industry have excellent sales representatives that will make you believe that they are installing the best product in the industry – and they genuinely seem like really nice people – be aware!
Be sure that the person you are dealing with is not just telling you what you want to hear. Do a bit of research into the product. Make sure that they are selling you the product that is best for your project, not the product that is best for their bank balance. Never allow yourself to feel pressurised into making a purchase – you should never feel that you have to place an order there and then.
Insulating Windows' project managers genuinely want to offer the best solution for your project while taking your budget requirements into account. They will be happy to offer advice on money-saving alterations and design tips for the best aesthetic to meet your brief.
Who Does The Work?
Many companies use sub-contractors. That is not always a bad thing, and most companies in our industry use them, even if they claim not to, but it depends on who the sub-contractor is.
Some companies have sub-contractors working with them for many years, and these contractors don't work for anybody else. Others will employ anybody who 'claims' to be a fitter without any vetting process whatsoever.
Some of our installers at Insulating Windows have been working with us for over 35 years. All new installers are vetted for weeks to ensure that they reach our high standards before they are allowed to fit by themselves.
Choose a company that uses a standards authority such as Certass or Fensa or a company that has achieved a quality standard such as PAS2030 to ensure that they comply with current quality standards and regulations.
Check The Small Print – Guarantees And Warranties
Most companies in our industry offer a minimum of ten years on their guarantee, but do you really know what is covered?
Very few installers offer a FULL parts and labour guarantee for the full ten years of cover. Often the frame itself will be covered for 10 years, with glass units only covered for 5 years and working components covered for only 2 years.
At Insulating Windows, our guarantee is a full 10-year comprehensive part and labour guarantee. Very few competitors match us on this, but we have absolute confidence in our products and the suppliers that manufacture them.
Check The Small Print – Insurance 
Companies in our industry must offer an insurance backed guarantee, but there are good and bad insurance policies as with anything these days.
Many insurance policies sold with the contracts in our industry cover absolute minimal potential pay-outs, often with an excess to pay, meaning that in most cases, it is cheaper for the customer to have the product repaired than claim on the insurance.
Our insurance backed guarantee at Insulating Windows is a no excess policy that completely mirrors our own guarantee, meaning that if we were to disappear, the guarantee that we offered is still in effect in the exact form that we originally offered it. By the way, we won't disappear!!
Check The Reviews
These days, it is very difficult for any company to succeed without online reviews. They are everywhere. However, don't just look at the figures – read some of the reviews. Watch out for false reviews – how genuine do the comments look? How many reviews do they have? It can be very easy to manipulate reviews and figures if there are only a few in existence. You can get a good feel for the business by spending some time looking at the reviews.
Experience And Longevity
Look for businesses with a long history and a solid reputation for quality and customer service. Insulating Windows has over 30 years of experience in our industry and is well known in its local areas. It became a limited company in 2007 and had been growing ever since. We have built the business on solid foundations of excellent quality products and particular attention to customer service.
National (Big) Doesn't Mean Better.
I was recently introduced to the term "phoenix business'. This is when a financially troubled business folds and restarts within a few days as a new business, often with a similar name.
Many national companies are guilty of some of our industry's worst behaviour – pressure sales from the start, poor quality products, poor quality workmanship, and overpricing. Those disgraceful factors aside, many are also well known for offering unrealistic guarantees.
Some of the well known national names have been known to have entered administration several times, and some have actually been wound up, only to start up again a few days later under a slightly different name. The effect of this is invalidated warranties and effectively walking away from all debts and obligations the directors had under the previous company name.
It makes for interesting reading to look up some of the national home improvement businesses at Companies House. You might be surprised to find that they haven't actually been 'trading for 45 years, or whatever the salesman claimed. Some of the biggest and well known 'established' names in our industry have been trading for less than five years in their current format.
Customers often find that the 'lifetime' guarantee that helped assure them that they were buying from the best company, which had been a household name for so long, is completely worthless, even though they appear to be continuing under the same brand. The sad thing is that often these companies charge more to provide such 'value'.
Security Of The Products
Check that the security on the windows and doors exceed the British Standards Institute's official standards rather than achieving the bare minimum. High quality locking systems and security can be some of the most expensive components of windows and doors. If a manufacturer has skimped on these components, you can have a good idea that the rest of the product may tell the same story – and these other components may not be visible to the consumer. Another giveaway is the hinges used. If they are cheap and flimsy, the manufacturer has probably skimped elsewhere.
Check The Range Of Products
There are many manufacturers of products in our industry, and the range of quality is incredible. It is not always easy to tell the quality from the price. Often salespeople will increase the price to give the effect of better quality when the reality is that the product is extremely average.
Most installation businesses should be able to provide a range of products to suit the homeowner's budget. A salesperson using the line 'we only have one product, and it's the best quality in the industry' is usually a sure-fire way of telling that they are selling either poor quality or decidedly average quality products.
Get More Than One Quote
It is a salesman's dream to close a deal on the day without the customer getting other quotes.
Our advice is always to get other quotes. No matter how 'nice' the salesman seems or what advice they offer. You will not know what you are comparing unless you get other quotes.
NEVER sign up on the day – no matter how much pressure the salesperson tries to put on you. There is no such thing as 'Only for today' offers. This should ring alarm bells for you because it usually means that the salesperson is selling poor quality or charging you too much.
Discounts rarely exist in our industry because the products are bespoke and made to order. Suppliers rarely reduce prices, so unless the salesman inflating prices first, there should not be any room for 'discounts.'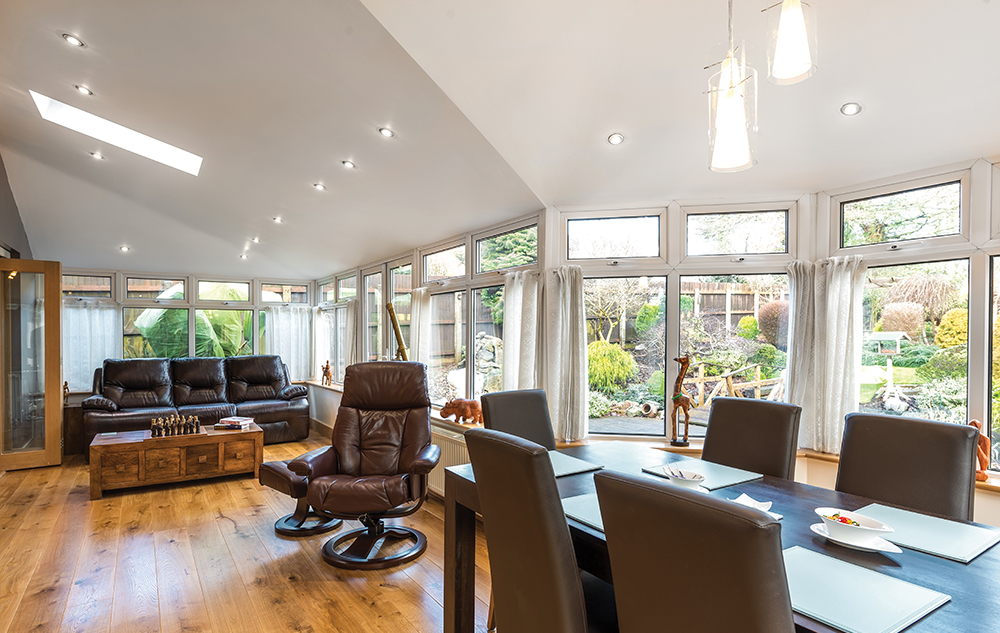 There you have it—our checkpoints to help you choose the right company to install your project. I hope you found that useful.
I will have a few more blogs coming soon, covering some of the questions and issues we often see.
If you do have any questions, please do make contact with us to discuss.
Kindest regards,
James