Change the way you ventilate your home and feel more connected with the outdoors with one of our aluminium bi-fold doors. These are a home improvement product that is very desirable among homeowners in Hemel Hempstead and the surrounding areas.
These sleek and stylish doors can be yours at an incredibly competitive price that we're sure will fit into your budget. With a wide variety of configurations and customisation options that you can choose from, your house will be transformed into the home you have always dreamed of.
Our highly skilled team will be with you every step of the way to guide you through the entire process. We will help you decide what will be the perfect match aesthetically and how these should fit. However, the final decisions are entirely down to you. Our team will be sure not to use any hard selling tactics to get you to purchase more or to opt for something you may not necessarily need.
Like the sound of our aluminium bi-fold doors? Please get in touch with us today! We are ready and waiting to take your call and to answer all your questions you may have.
---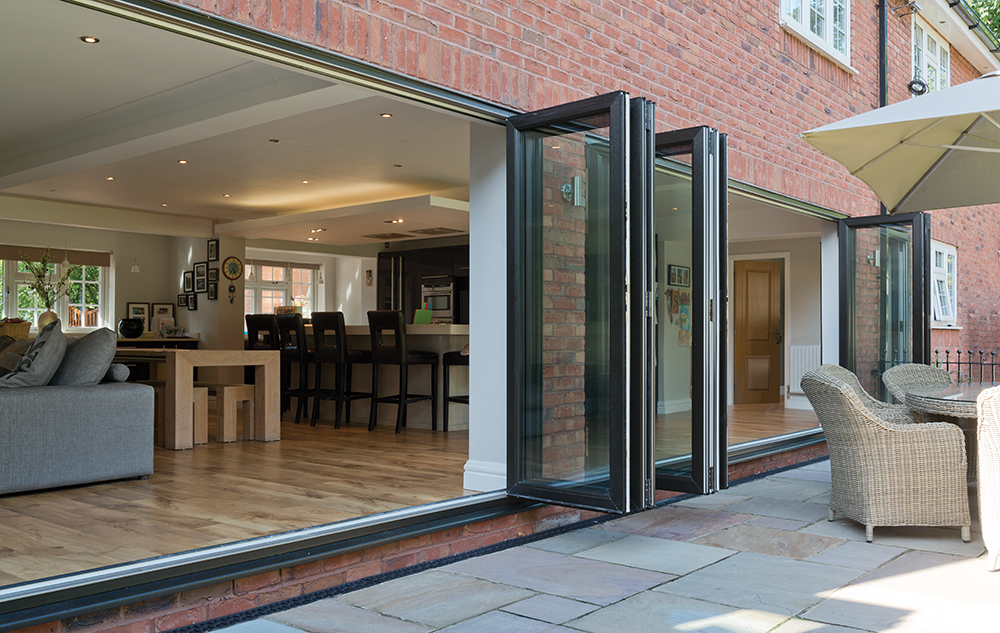 ---
Aluminium Bi-Fold Doors Operation
As a double glazing installation company, we understand that you don't want to have to worry about whether our aluminium bi-fold doors will function properly. By opting to go with us, you are ensuring smooth functionality for your bi-folding door.
Effortlessly glide the door to the side as it folds in on itself. These installations will stay incredibly low maintenance for their entire lifespan. You will not need to sand these down to get them to work again. They will never lose functionality, smoothly opening and closing through thousands of cycles. These will be a great way to invite your guests to sit outside as they push back to reveal a seamless connection to your garden space.
Secure Aluminium Bi-Fold Doors
Aluminium by nature is an incredibly robust material that doesn't need reinforcement despite it being lightweight. By having your folding doors built out of such a robust material, you are ensuring the durability and the security of your Hemel Hempstead home. We promise that these profiles will be security focused throughout their construction and installation.
Home security is also reinforced through the use of multi-point locking systems as well as shoot bolts near the hinges. The panes of glass are both reinforced to ensure the safety of young ones who may be running around. This will also work to keep out potential intruders who may try to gain unlawful access.
If you would like to get more information about how our aluminium bi-fold doors can protect you, your family and your possessions, please get in touch with us today.
---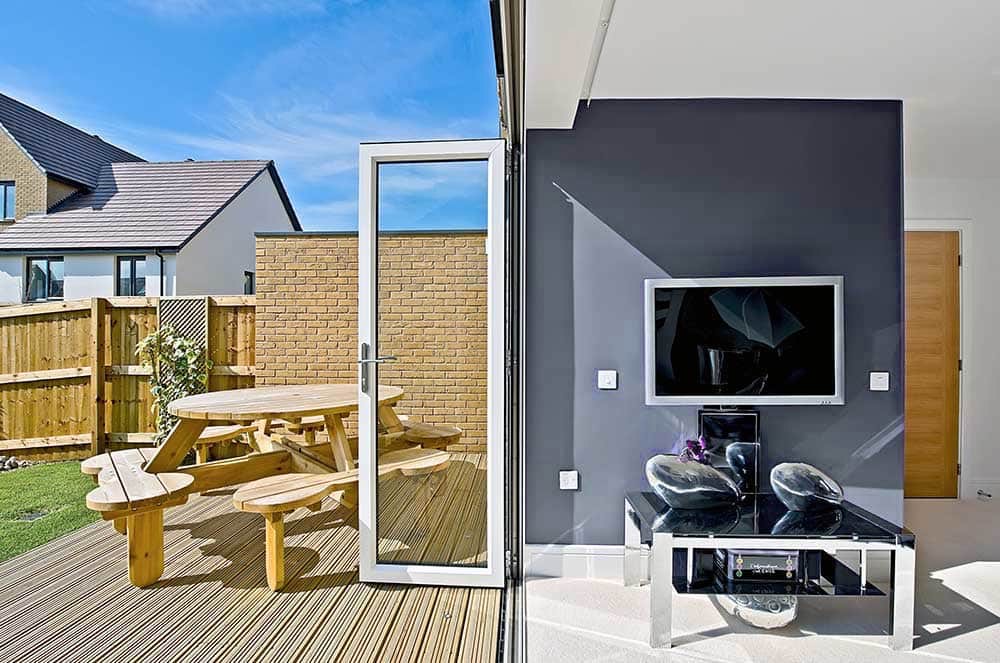 ---
Thermally Efficient Aluminium Bi-Fold Doors
Looks can deceive. While a large area of double glazing may look like an area that will make your home in Hemel Hempstead suffer from loss of heat – that is far from the case. This is because our aluminium bi-fold doors offer some of the best thermal performance on the market today.
Not only this, but your home will not suffer from draughts and water ingress, which often leads to condensation and mould growth within the property. Our double glazing reaches outstanding levels of energy efficiency.
This will revolutionise your way of life. You won't have to have your heating on for as long during the winter, which means that you will see a reduction in your energy bills. Essentially, our aluminium bi-fold doors pay for themselves by helping you to save money from the moment they are installed.
Not only this, but you will be reducing your carbon footprint. An important thing we all must focus on doing to save the planet from global warming. We're proud that our aluminium bi-fold doors can help towards this growing cause.
---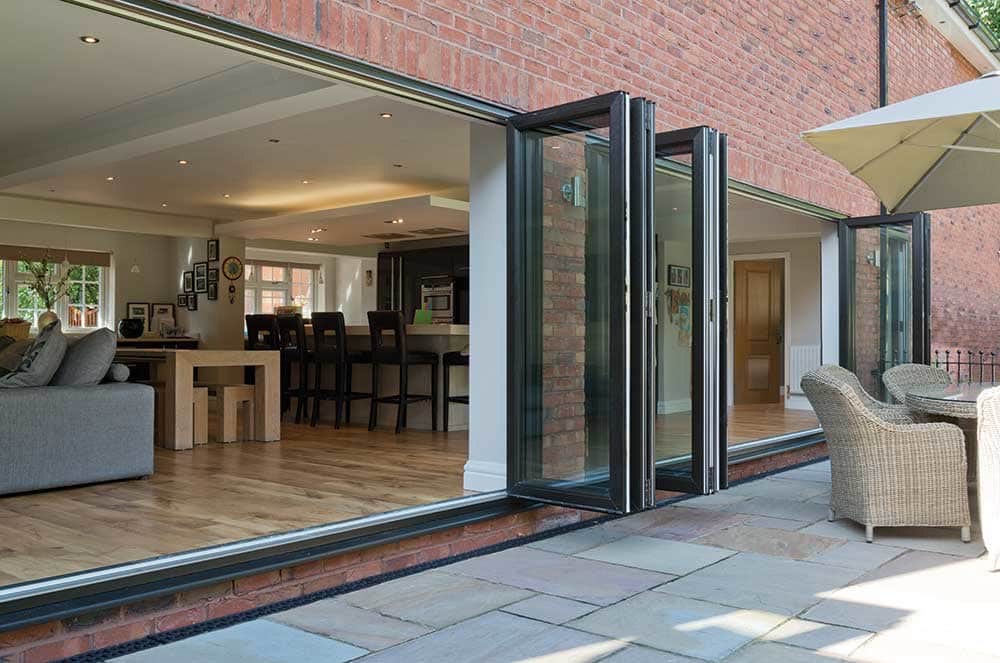 ---
Aluminium Bi-Fold Doors Styles
We are confident that our aluminium folding doors will change your way of life. Another fantastic advantage that comes with these stunning installations is the fact that you can style them however you want. We offer a wide range of colour and finishes for you to choose from.
You can also pick the configuration of these modern doors. Choose the number of panels that feature, decide whether you would like them to open from left to right, right to left or anywhere in between. You can even opt for these to open either inwards or outwards.
There are so many possibilities when it comes to our aluminium bi-fold doors. Get in touch today to find out more!
---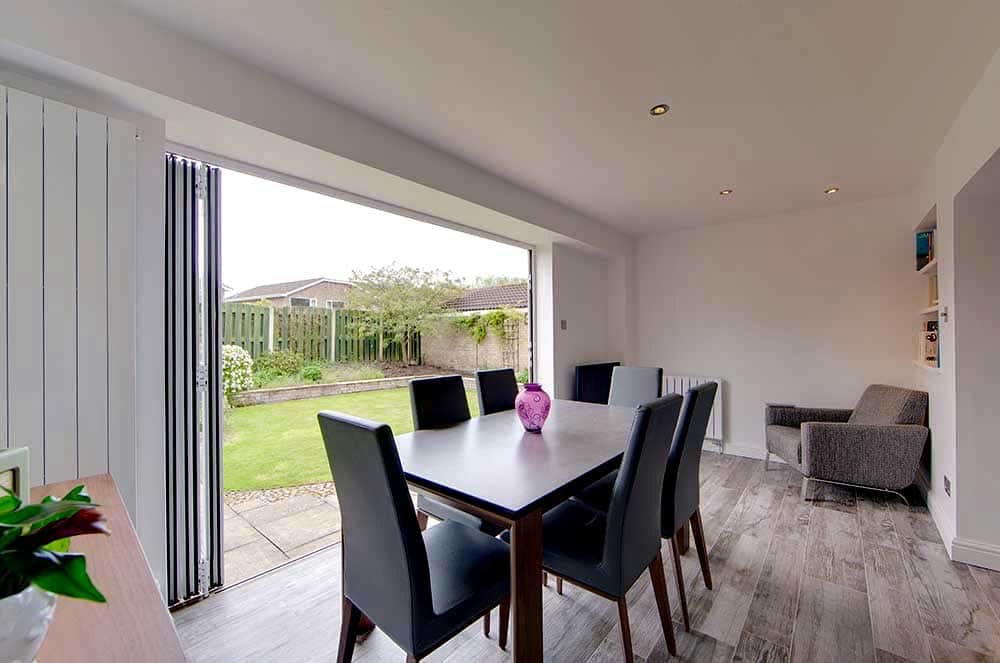 ---
Aluminium Bi-Fold Doors Prices in Hemel Hempstead
If you would like an aluminium bi-fold doors quote, you can get one in a matter of minutes when using our double glazing cost calculator.
Alternatively, you can get in touch with us by dropping us a message via our online contact form. We will answer all your questions about our aluminium bi-fold doors.
We look forward to hearing from you soon!